Wharepuke/Dalton Trust Artist Residency 2017

APPLICATIONS HAVE NOW CLOSED FOR 2017
Thank you to all the artists who applied.
We are pleased to announce that the first Wharepuke/Dalton Trust Artist in Residence will be Regan Gentry
To be kept informed about other opportunities at Wharepuke please sign up to the data base here Art at Wharepuke

Applications have now closed for our funded Artist Residency for 2017. This new opportunity is sponsored by the Kerikeri Dalton Trust and Wharepuke Subtropical Accommodation. The opportunity will be offered again for 2018.
The funded artist residency is valued at $5,500.00 and in 2017 will be awarded to a New Zealand based artist to make a permanent work on-site for the Wharepuke Sculpture Park, a 1 km trail through 5 acres of established subtropical gardens of significance (NZGT).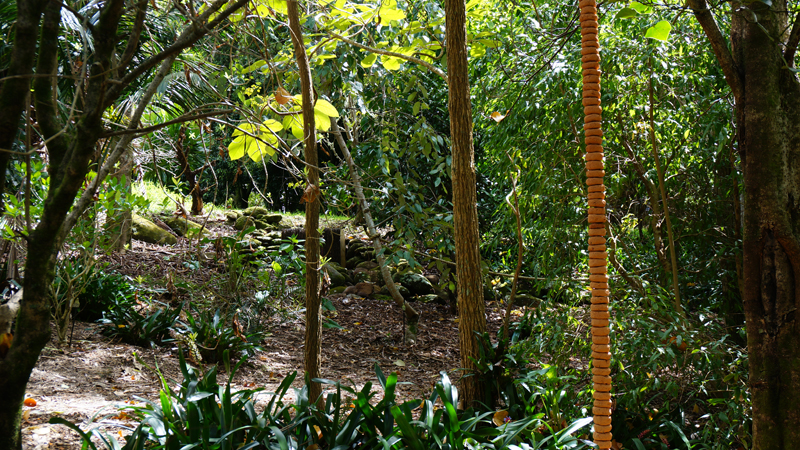 The accepted artist will receive a fee of $3,500, 4 week's accommodation (valued at $2000) and an exhibition at Art at Wharepuke gallery.
On-site accommodation is a one bedroom self-contained cottage. The exhibition can be of work related to the proposal, working drawings, maquettes etc. or a separate installation. Wharepuke will provide a public opening reception for the exhibition.
Proposed works must be suitable for outdoor display on a permanent basis. Works can be 3D or 2D, sculpture, installation, sound, video etc.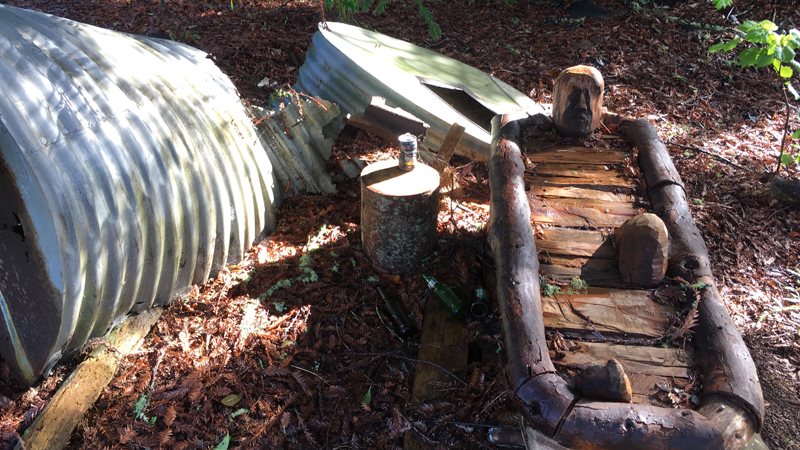 The Dalton Trust aims "to sponsor or promote performances of or otherwise support the arts and in particular the performing arts in and about Kerikeri"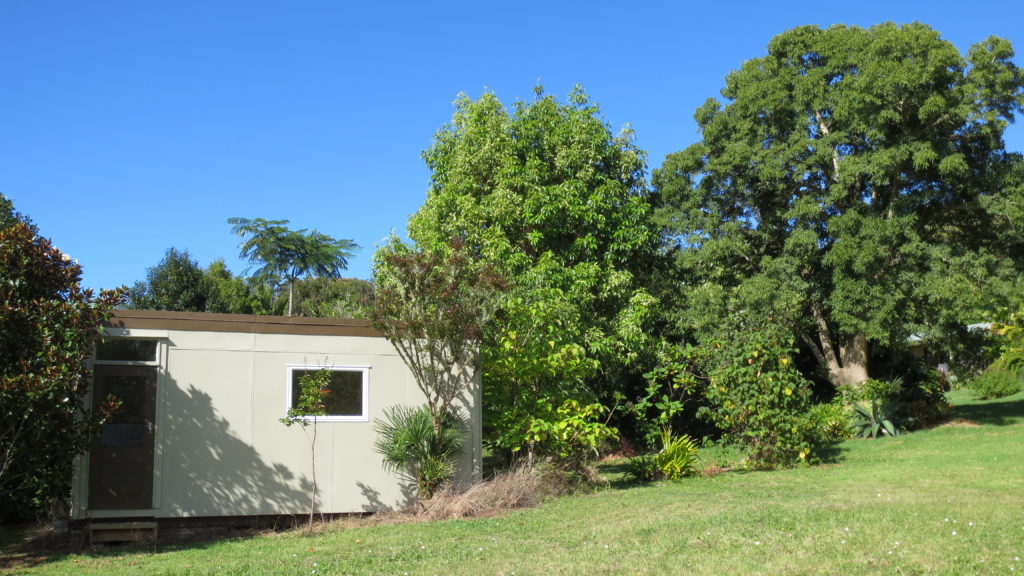 ARTIST RECEIVES
4-week residency – between May 1st and November 30th 2017 – Wharepuke will negotiate with the accepted artist to fix the exact dates.
Artists fee $3,500.00
Accommodation (valued at $2000.00) – self-contained one bed cottage set within 5 acres of award winning subtropical garden – partners welcome
Free wi-fi internet (in cottage)
Free Studio space 25m2
Outdoor 6 x 3 m covered work area
Exhibition at Art at Wharepuke gallery during residency – working drawings/maquette/other related work etc. – artist's floor talk and/or slide presentation
Opening exhibition reception provided by Art at Wharepuke
Work should be a permanent installation for the sculpture trail
Web sites – Wharepuke Sculpture Park, Art at Wharepuke & Artist Residency web page
Marketing/Publicity – gallery newsletter (over 700 on data base) opening reception for gallery presentation, listings, local press etc.
ARTIST PROVIDES
A work made on-site for Wharepuke Sculpture Park
Artist's floor talk and/or slide presentation to local community
Interaction with sculpture park visitors – Artists should be prepared to engage with visitors to the sculpture park where appropriate
Any specialist equipment for sound, video installation pieces
Specialist tools necessary for your work
Please contact us with questions etc. using the form below